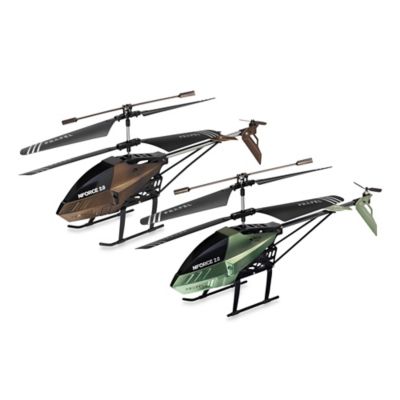 N-Force™ 3.5 CH Gyro Remote Controlled Helicopter in Green
Price:
$49.99
Colors:
brown, green
Categories:
Holiday & Gifts > Gifts by Price > Gifts under $50
Achieve total air domination with the N-Force Gyro Remote Controlled Helicopter. This 3.5 channel helicopter features a built-in gyroscopic chip for extreme stability and control and banks like a real helicopter—it even hovers in mid-air!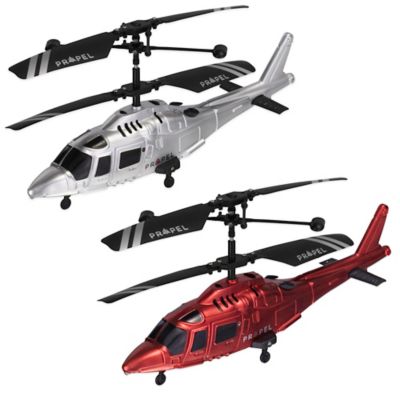 Coast Guard™ Micro Wireless Indoor Helicopter
Price:
$29.99
Colors:
red, silver
Categories:
Home > Holiday & Gifts > Gifts by Price > Gifts under $50
The Coast Guard Remote Control Helicopter is perfect for beginner to seasoned RC pilots. This exciting helicopter is packed with hobby-grade features including collapsible rotor blades, a swinging tail boom with realistic yaw and sway motion, and more.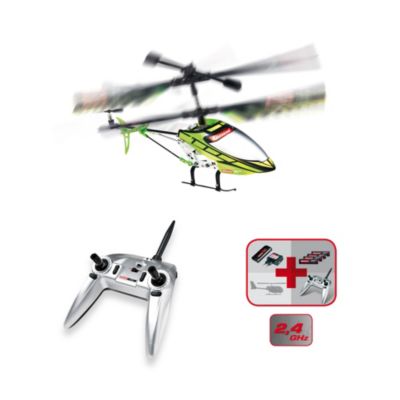 Carrera® Radio Control Green Chopper
Price:
$79.99
Brand:
Carrera
Categories:
Baby & Kids > Kids Toys (4 Years & Up) > Remote Control Toys
Carrera's Green Chopper is a 3-channel, ready-to-fly RC helicopter that will provide indoor fun for the whole family. It features an ergonomic control unit with joystick and it flies high with interruption-free 2.4 GHz technology.