Recycling Bin Security Lid in Red
Lid is designed for use specifically with EcoSort recycling bins, which offer a flexible yet practical solution for the separation of waste materials in the home or office.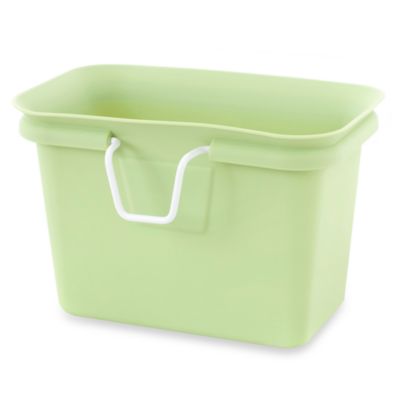 Scrap Happy Scrap Collector & Freezer Compost Bin - Neutral
Price:
$14.99
Colors:
green
Categories:
Home > Kitchen > Kitchen Organization > Trash & Recycling
Scrap happy compost bin allows you to collect compostable waste even in the smallest apartment, without the mess and smell. Stores your scraps in the freezer. Simply hang the wire rim over a drawer, scoop your food scraps into the bin, and pop it in the freezer. Made using flexible silicone. Scrap happy scrap collector & freezer compost bin features a wire rim that attaches to a drawer to easily scoop off your counter. Dishwasher safe Imported.