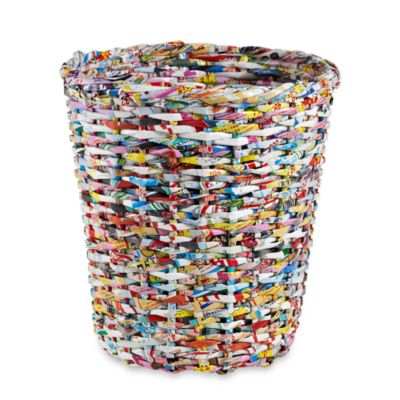 Adele Waste Basket
Price:
$9.99
Categories:
Bed & Bath > Bath Organization & Furniture > Bath Cans
This unique waste basket is handcrafted and made out of 100% recycled magazine paper, giving each one a distinct look. This environmentally-friendly product is perfect for a dorm room, home office, kids' room and more.
BioBag® Certified Compostable 25-Count 3-Gallon Food Waste Bags
Price:
$5.99
Categories:
Storage & Cleaning > Trash & Recycling > Trash Bags & Liners
BioBag® certified compostable 3-gallon food waste bags take the mess of cleaning the kitchen compost pail. Food waste bags are primarily used for the collection of food scraps and other organic waste for home or community composting.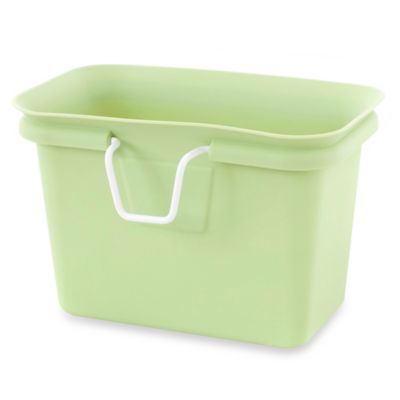 Scrap Happy Scrap Collector & Freezer Compost Bin - Neutral
Price:
$$14.99 Each
Colors:
green, orange
Categories:
Home > Kitchen > Kitchen Organization > Trash & Recycling
Scrap happy compost bin allows you to collect compostable waste even in the smallest apartment, without the mess and smell. Stores your scraps in the freezer. Simply hang the wire rim over a drawer, scoop your food scraps into the bin, and pop it in the freezer. Made using flexible silicone. Scrap happy scrap collector & freezer compost bin features a wire rim that attaches to a drawer to easily scoop off your counter. Dishwasher safe Imported.

]