Wusthof® Hunting Knife with Foldable Blade
Price:
$69.99
Brand:
Wusthof
Compact, light and durable, these knives are manufactured with Wushof®'s exceptional quality and backed by their lifetime warranty. These hunting knives feature titanium-coated bladea with black, sure-grip handles and belt-loop leather sheaths.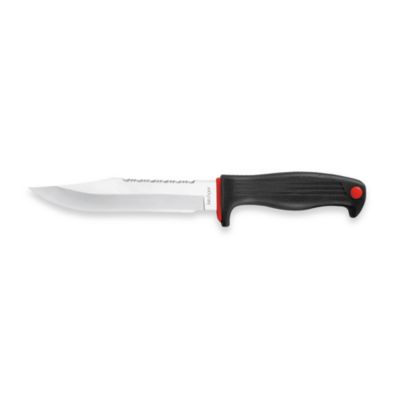 Kershaw® 6 1/4-Inch Roughneck Knife
Price:
$29.99
Brand:
Kershaw
Categories:
This collection of sturdy hunting knives offers great performance at a value price. The full-tang blades are built of high-carbon AUS6A stainless steel for wear resistance, good toughness, and the ability to be sharpened to an exceptionally sharp edge.