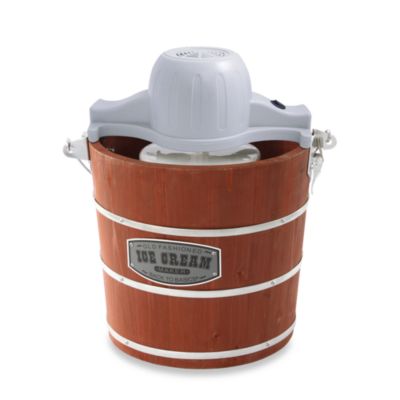 Back to Basics® 4-Quart Wooden Bucket Ice Cream Maker
Price:
$49.99
Categories:
Kitchen > Specialty Small Appliances > Ice Cream
With a nostalgic 19th century look, this remarkable electric ice cream maker lets you churn out delicious soft serve ice cream in less than 40 minutes. Features a 4-quart aluminum canister and a powerful motor to do away with tedious hand cranking.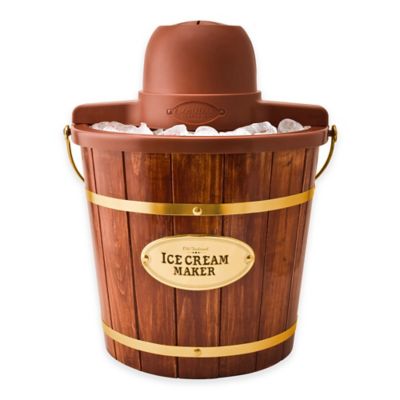 Nostalgia Electrics™ Old Fashioned Wood Ice Cream Maker
Price:
$49.99
Brand:
Nostalgia Electrics
Ice cream maker provides a homemade ice cream experience with modern convenience. Simply fill wood bucket with ice, place the aluminum chamber filled with ingredients in the center of the bucket and the electric motor does the churning for you.