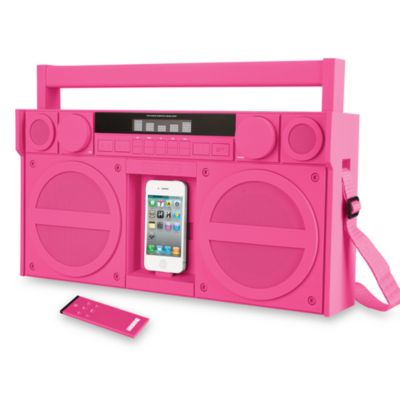 iHome® iP4 Portable FM Stereo Boombox for iPhone/iPod in Pink
Price:
$159.99
Brand:
iHome
Colors:
gray
Categories:
The iP4 is a re-imagining of the classic stereo boombox with intriguing updates for your iPhone® and iPod®.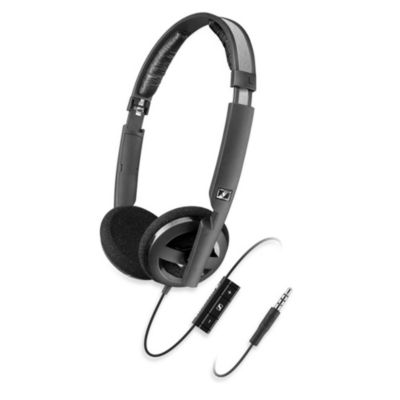 Sennheiser PX 100-IIi Supra-Aural Headset for iPod, iPhone and iPad
Price:
$89.99
Brand:
Sennheiser
Categories:
More > Audio > Headphones & Ear Buds
This amazing entertainment headset from Sennheiser comes with a dynamic, open ear cup design which facilitates a natural replication of sound accompanied by a strong bass. The headset features a flip and fold design for ease of portability.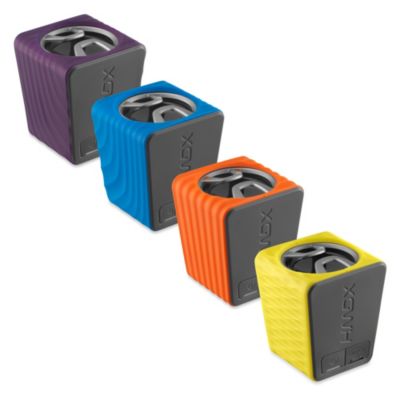 HMDX® Burst™ Portable Rechargeable Speaker
Price:
$14.99
RRP:
$19.99
Brand:
HMDX
Colors:
blue, orange, purple
Categories:
This stylish, portable speaker works wirelessly with most all iPod, iPad and iPhone models, Kindle, Android phones and laptop computers. Features a durable, rubberized soft silicone exterior and a retractable 3.5 mm cord that plugs into any stereo jack.