iHome® iHM59 Rechargeable Color Changing Mini Speaker
Price:
$19.99
Brand:
iHome
Categories:
This rechargeable color changing mini speaker works with any 3.5 mm headphone jack. It can play audio from your iPod®, iPhone®, iPad®, computer, hand held games and other audio devices equipped with a 3.5mm audio jack.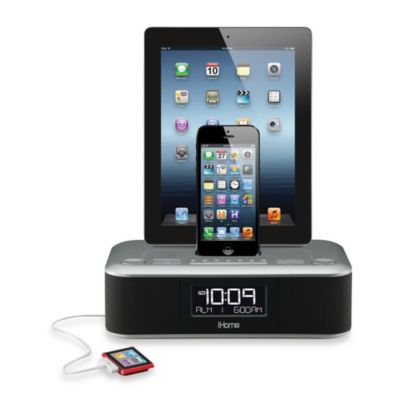 iHome® iDL100 Triple Charging FM Clock Radio
Price:
$139.99
Brand:
iHome
Categories:
Listen to your music while charging up to 3 devices at once with the power of the iDL100 Dual Alarm Clock Radio. Wake, play and charge your iPad mini, iPad, iPad 2/3, iPhone 5 and iPod.