Also Showing Categories: Radio with Speakers Ipod Cd
Disney Loves iHome Stereo Speaker
Price:
$19.99
Brand:
iHome
Colors:
blue/green, green, red
Categories:
Disney Loves iHome Stereo Speaker can be used with all MP3 players. Hardwired line-in cable works with all iPod® models and other MP3/CD players. Maintains access to all iPod® or MP3 player controls. Requires four AA batteries (not included).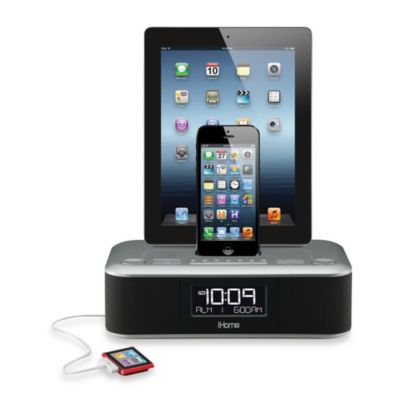 iHome® iDL100 Triple Charging FM Clock Radio
Price:
$139.99
Brand:
iHome
Categories:
Listen to your music while charging up to 3 devices at once with the power of the iDL100 Dual Alarm Clock Radio. Wake, play and charge your iPad mini, iPad, iPad 2/3, iPhone 5 and iPod.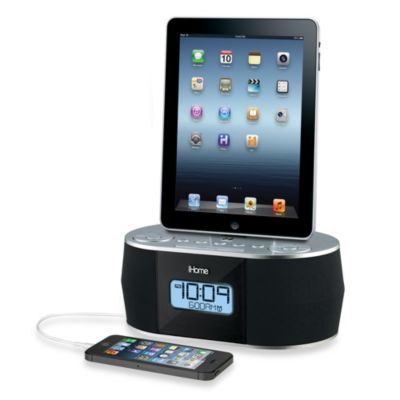 iHome® Dual Charging Stereo FM Radio Alarm Clock w/USB Charge and Play

Price:

$79.99

Brand:

iHome

Categories:

Wake, play and charge your iPad, iPhone and iPod all from this Dual Alarm FM Radio Clock. A convenient dual alarm feature allows you to set separate wake times, as well choose the iOS source you wish to wake up to.

]