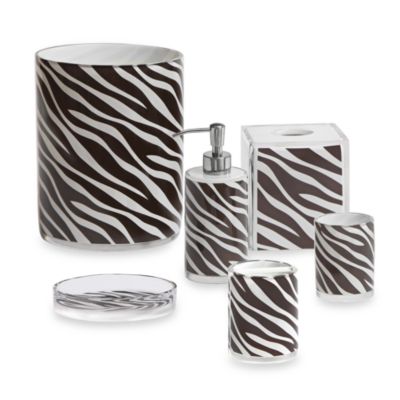 kate spade Madagascar Wastebasket
Price:
$9.99
Brand:
kate spade new york
Categories:
Bath > Bath Ensembles > Print Ensembles
Bath > Clearance
Clearance > Bath
Specialty Shops > kate spade
Bath ensemble combines the free and wild spirit of the African plains in an irresistibly bold zebra print. Resin bath ensemble pieces will add a contemporary twist to any bathroom decor. Coordinate the wastebasket, boutique tissue holder, soap dish, tumbler, toothbrush holder and lotion dispenser together for a wild, stylish look.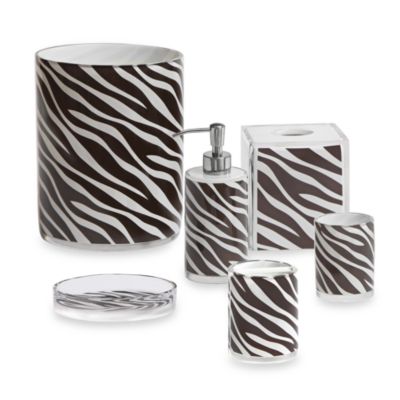 kate spade new york Madagascar Boutique Tissue Holder
Price:
$4.99
Brand:
kate spade new york
Categories:
Bath > Bath Ensembles > Print Ensembles
Bath > Clearance
Clearance > Bath
Specialty Shops > kate spade
Bath ensemble combines the free and wild spirit of the African plains in an irresistibly bold zebra print. Resin bath ensemble pieces will add a contemporary twist to any bathroom decor. Coordinate the wastebasket, boutique tissue holder, soap dish, tumbler, toothbrush holder and lotion dispenser together for a wild, stylish look.

]