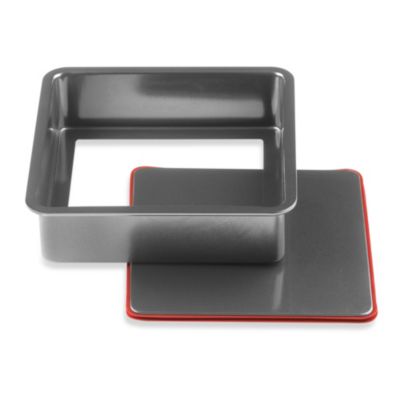 Kuhn Rikon 9-Inch Square PushPan "No Spring" 2-Piece Springform Pan
Price:
$34.99
Brand:
Kuhn Rikon
Make perfect quiches, tarts, cheesecakes, layer cakes, and more a cinch with this innovative, square, "no spring" springform fan. A silicone ring seals the bottom of the pan to its sides. Just place pan on a bowl and voila, release occurs like magic.
Kuhn Rikon 9" PushPan
Price:
$29.99
Brand:
Kuhn Rikon
Create perfect cheesecakes, quiches, tarts and more with this easy-to-use PushPan. Silicone ring seals the pan to prevent oven leaks. To release your baked food item, simply place on a can or bowl and push down on the sides.