Wonderworld Hammer Slammer
Price:
$79.99
Brand:
Wonderworld
Categories:
Baby & Kids > Infant Toys (Ages 0 - 3 Years) > Activity Toys
More than an ordinary wooden ball and tracks game, the Wonderworld Hammer Slammer is a creative brick locking system that includes large wooden balls for producing several tricks of gravity along its tracks.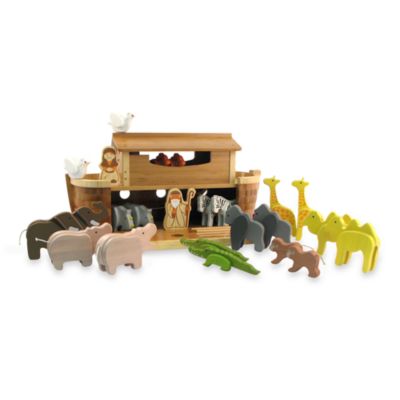 EvereEarth™ Giant Noah's Ark
Price:
$199.99
Brand:
EverEarth
Categories:
Baby & Kids > Kids Toys (4 Years & Up) > Pretend Play
This sturdy wooden Giant Noah's Ark set comes complete with 22 animals, Noah, and his wife. The animals are large and chunky so they are easy for little hands to hold.