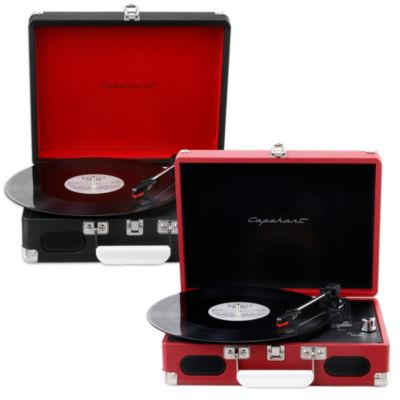 The Roadster 3-Speed Suitcase Turntable in Light Blue
Price:
$69.99
Colors:
black, brown, dark blue, gray, light blue, orange, pink, red
Categories:
More > Audio & Electronics > Turntables & Vinyl Records
Listen to albums on 33 1/3, 45 and 78 vinyl records with the Roadster 3-Speed Suitcase Turntable. Cool as it is functional, the turntable features built-in speakers, a headphone jack and RCA outputs to be connected to auxiliary systems.
T-Tech by Tumi Cargo 32-Inch Rolling Suitcase in Blue
Price:
$344.99
Brand:
T-TECH by TUMI
Colors:
army, blue
Travel becomes easy with this 4-wheeled T-Tech luggage that is incredibly light and unbelievably strong. Made from lightweight-yet-tough polycarbonate material, the Cargo style has a surface texture that reduce signs of wear.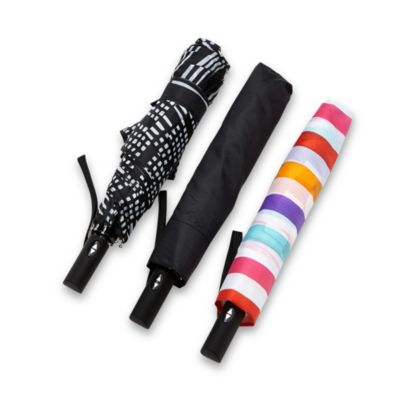 Shedrain® Ardina Auto Open & Close Super Slim Compact Umbrella
Price:
$18.99
Colors:
black, black/white, coral, light aqua, multi
Categories:
Holiday & Gifts > Gift Shop > Stocking Stuffers
This super-slim and compact umbrella opens and closes automatically, and is small enough to throw in your purse, bag or suitcase. It opens to a 40" arc; bring it anywhere and be prepared for the weather.