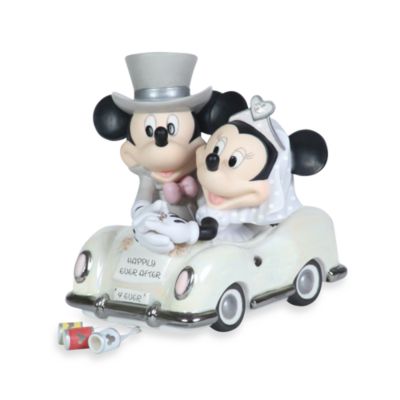 Precious Moments® Happily Ever After Disney® Figurine
Price:
$79.99
Brand:
Precious Moments
Driving off after their fairytale wedding, Mickey Mouse and Minnie Mouse couldn't look happier. The sweet couple sweetly celebrates your marriage and makes a wonderful gift for the newly betrothed.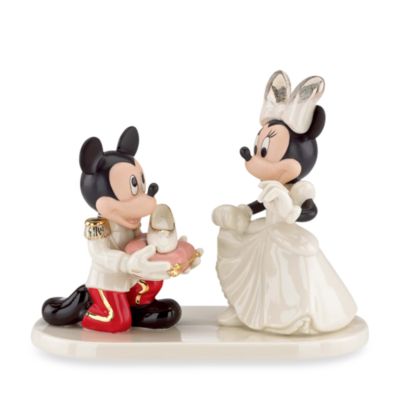 Disney® by Lenox® Minnie's Prince Charming Figurine
Price:
$139.99
Brand:
Disney by Lenox
Mickey Mouse kneels in front of Minnie, playing Prince Charming to her Cinderella. They each are dressed for the part, Mickey in side-striped pants and jacket with epaulets, Minnie in a flowing white gown and matching bow.