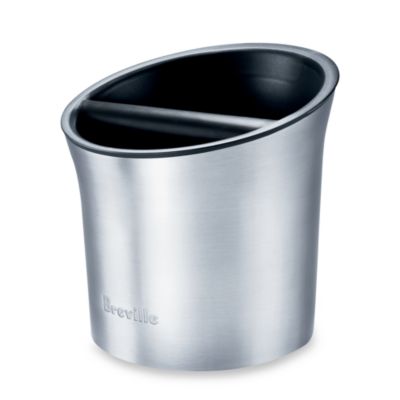 Breville® Knocchi™ Espresso Knock Box
Price:
$29.99
Brand:
Breville
Categories:
Kitchen > Coffee & Tea > Coffee & Accessories
Dispose of and make good use of coffee grounds with this convenient Knocchi™ knock box. It features a removable, large capacity inner vessel that collects coffee grounds and an outer body made of elegant and durable stainless steel.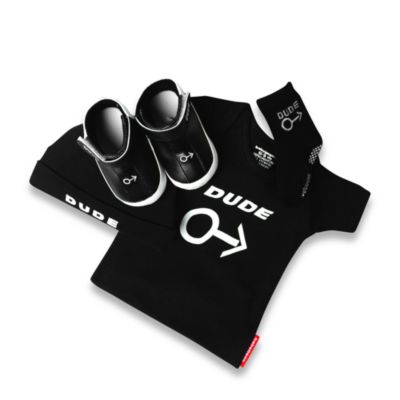 Silly Souls® Dude - 4-Piece Gift Set - 3-6 months (Black)
Price:
$39.99
Brand:
Silly Souls
Sizes:
6-12 MONTHS
Categories:
Home > Baby & Kids > Baby Gifts > Baby Gift Sets
The fun folks at Silly Souls® bring you this adorable set, which features the word Dude" and the gender symbol for male, that's perfect for the little guy in your life. This set comes in a box that's ideal for gift giving. Set includes: bodysuit, socks, beanie, and booties. Bodysuit and beanie: 100% machine washable/dryable cotton. Socks: 95% cotton, 3% spandex, 2% rubber anti-skid bottoms. Booties: PU athletic upper/rubber outer, machine washable. Imported.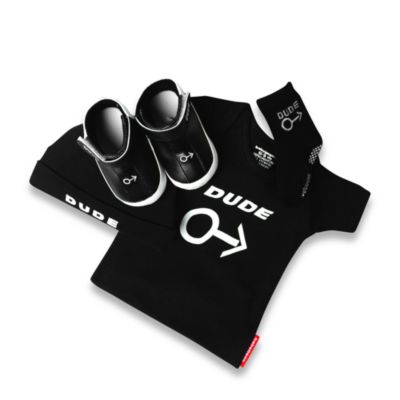 Silly Souls® Dude - 4-Piece Gift Set - 0-3 months (Black)
Price:
$39.99
Brand:
Silly Souls
Sizes:
6-12 MONTHS
Categories:
Home > Baby & Kids > Baby Gifts > Baby Gift Sets
The fun folks at Silly Souls® bring you this adorable set, which features the word Dude" and the gender symbol for male, that's perfect for the little guy in your life. This set comes in a box that's ideal for gift giving. Set includes: bodysuit, socks, beanie, and booties. Bodysuit and beanie: 100% machine washable/dryable cotton. Socks: 95% cotton, 3% spandex, 2% rubber anti-skid bottoms. Booties: PU athletic upper/rubber outer, machine washable. Imported.

]