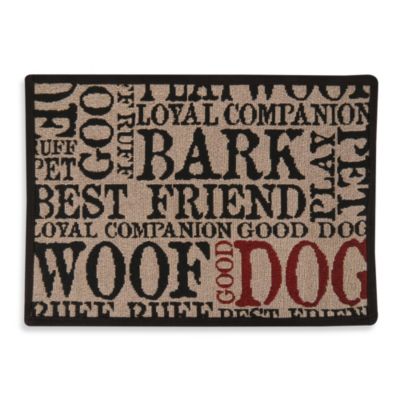 Typography Tapestry Pet Rug
Price:
$7.99
Brand:
Park B. Smith
Categories:
"Woof," "Good Dog," "and Best Friend" are some of the sweet phrases on this fun yet practical pet mat. Use it to keep your dog's food area neat, clean and stylish too.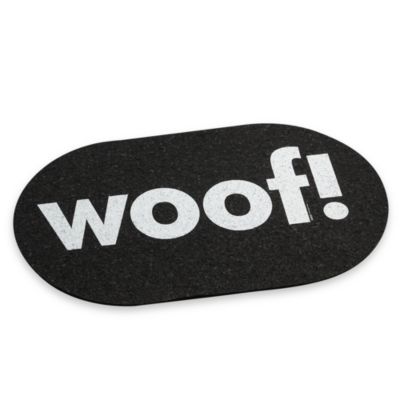 Jumbo Recycled Rubber "Woof" Placemat
Price:
$19.99
Brand:
Ore Originals
Categories:
Big dogs need a big placemat! This black and white placemat is made from recycled rubber and features a white border with a black oval and the word "woof" inside. Designed to hold your pet's water and food dishes while protecting your floor.