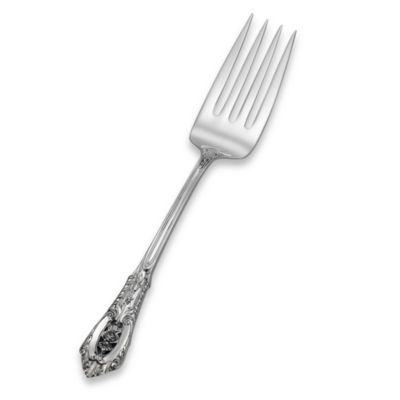 Wallace® Rose Point Sterling Silver Flatware Cold Meat Fork
Price:
$299.99
Brand:
Wallace
Intricate piercings and brilliant craftsmanship define this sterling silver flatware sure to become a treasured family heirloom.
Ginkgo Svelte Hostess 4-Piece Stainless Steel Set
Price:
$34.99
Brand:
Ginkgo
Svelte is defined by its slim, slender and graceful handles. The long, sleek lines of this modern stainless steel hostess set complements any table. Set includes: Serving Spoon, Pierced Serving Spoon, Cold Meat Fork, and Sauce Ladle.