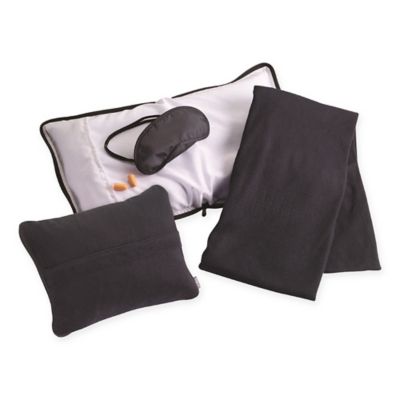 L.C. Industries Ultimate Comfort Travel Set
Price:
$19.99
Brand:
LC Industries
Categories:
Home > More > Luggage > Travel Accessories
The Ultimate Comfort Travel Set has everything you need to make your trip more pleasant including a full-size inflatable head pillow, a fleece blanket, an eye mask, and foam ear plugs. Its zippered carry case even has a strap to attach to luggage handles.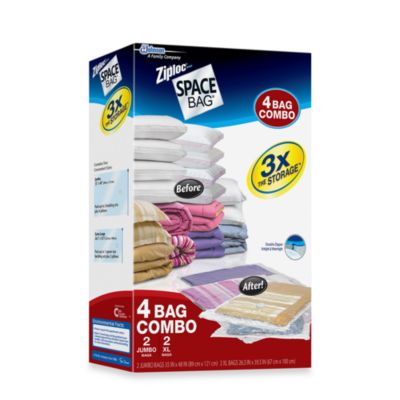 Ziploc® Space Bag® 4-Piece Bedding Storage Bag Set
Price:
$29.99
Brand:
Space Bag
Categories:
Home > Storage & Cleaning > Storage & Organization > Storage Bags
Bedding storage bags allow you to protect, organize and compress your bedding so you can triple the amount in your storage space. Simply vacuum out the air to compress your comforters, blankets, pillows and more.