Slim Grips™ 18-Count Hangers in Pink
Price:
$14.99
Categories:
Storage & Cleaning > Closet Storage > Hangers & Hooks
Slim Grips™ Plastic Coated Hangers offer a slim profile design that uses less space than traditional hangers. Slim profile with wide width and non-slip padding ensures clothing items stay in place. Chrome plated hook swivels for directional hanging.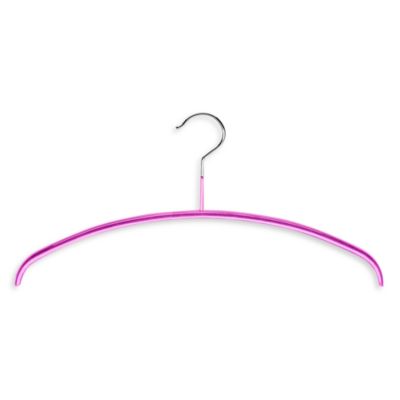 MAWA® Super Grippy Blouse/Sweater Hanger - Set of 12 - (Pink)
Price:
$34.99
Categories:
Storage & Cleaning > Closet Storage > Hangers & Hooks
The European design flair of this elliptically-shaped hanger has a practical side as well.

]