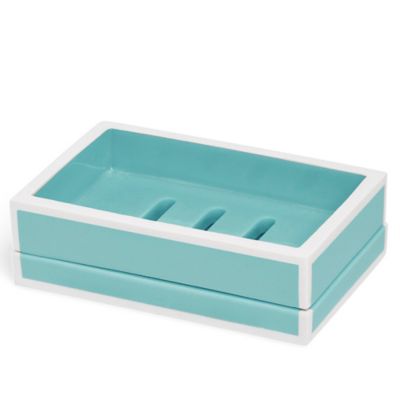 Kassatex Soho Soap Dish in Pink
Price:
$21.99
Brand:
Kassatex
Colors:
blue, green, grey, pink
The Kassatex Soho Soap Dish is a simple yet refined piece perfect for some understated trendiness in your bathroom. The angular shape is stylish and fun with strong solid colors that can house soap or whatever bathroom-related item you desire.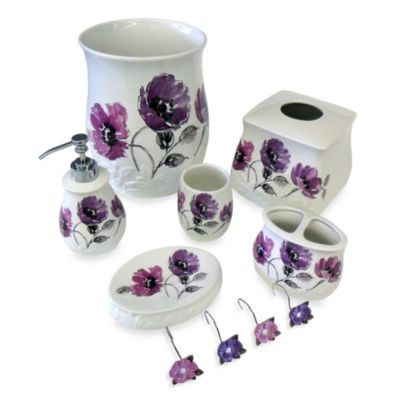 Floral Waltz Bath Soap Dish
Beautiful shades of lavender and pink adorn the lively flowers on this embossed ceramic bath collection, bringing a romantic feel to any bathroom. Soap Dish measures 6" x 4" x 1 ½". Pieces sold separately.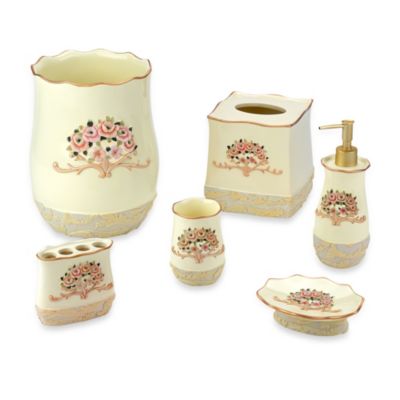 Avanti Rosefan Soap Dish
Price:
$12.99
Brand:
Avanti
The lovely floral cluster motif of the Rosefan Bath Ensemble will bring a romantic ambiance to your bathroom. Ivory, green and pink accents compliment a traditional design.