Polder® Instant Read Digital Cooking Thermometer
Price:
$19.99
Brand:
Polder
Categories:
Kitchen > Kitchen Tools & Gadgets > Specialized Kitchen Tools
Take the guesswork out of cooking with the Polder Stable Read Instant Read Thermometer. This easy-to-use digital cooking thermometer is a piece of cake: Simply insert the probe, press a button and wait for the beep. Model THM-379RM.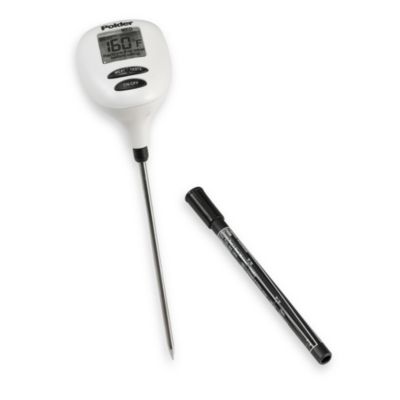 Polder® Safe-Serve™ Instant Read Thermometer with Presets
Price:
$14.99
Brand:
Polder
Categories:
Kitchen > Kitchen Tools & Gadgets > Specialized Kitchen Tools
Take the guesswork out of cooking with this functional thermometer. If features preset buttons that make it simple to cook to your liking for meat type and doneness.

]