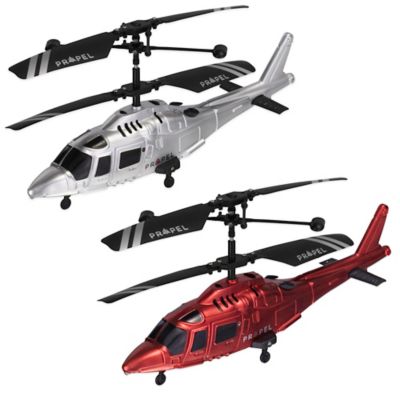 Coast Guard™ Micro Wireless Indoor Helicopter
Price:
$29.99
Colors:
red, silver
Categories:
Home > Holiday & Gifts > Gifts by Price > Gifts under $50
The Coast Guard Remote Control Helicopter is perfect for beginner to seasoned RC pilots. This exciting helicopter is packed with hobby-grade features including collapsible rotor blades, a swinging tail boom with realistic yaw and sway motion, and more.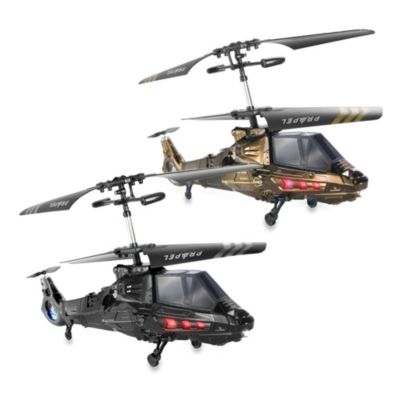 Combat Copter with Flight Stick Controller in Black
Price:
$59.99
Colors:
black, bronze
Categories:
Baby & Kids > Kids Toys (4 Years & Up) > Remote Control Toys
Let the ultimate battle begin with this Propel RC Combat Copter features a revolutionary flight stick controller that allows the "pilot" to control the helicopter using motion gestures.