Red Vanilla Every Time 7.75-Inch, 30-Ounce Cereal Bowls (Set of 6)
Price:
$49.99
Brand:
Red Vanilla
Perfect for everyday dining, this durable cereal bowl is made of strong porcelain so it can endure the test of time. Its simple shape and creamy white finish make for an impressive presentation. Set includes six 30-ounce bowls.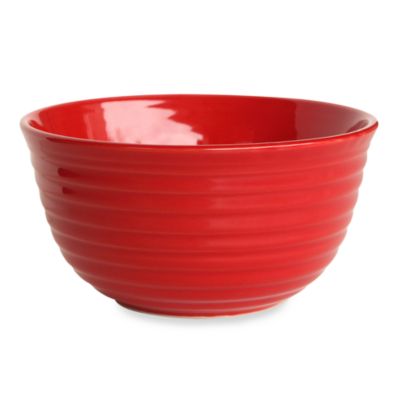 Q Lifestyles Ridge 6-Inch Cereal Bowl in Red (Set of 6)
Ridge Dinnerware features a circular design that offers a retro feel. Stoneware with a glaze finish adds style and fun to any table.