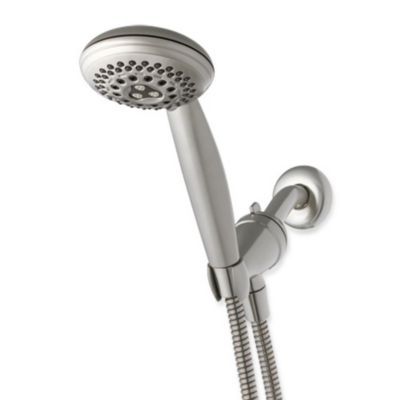 Waterpik® Discover® 7-Mode Handheld Shower Head in Brushed Nickel
Price:
$49.99
Brand:
Waterpik
Categories:
The Waterpik® Discover® 7-Mode handheld shower head features 7 unique spray settings. The Powerspray is great for rinsing off, the pulsating massage soothes sore muscles, and the long hose easily bathes kids and pets.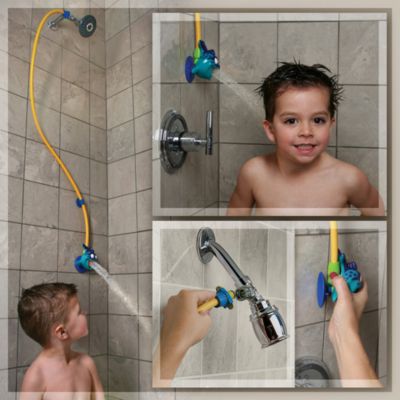 Rinse Ace My Own Shower Children's Showerhead
Price:
$14.99
Categories:
Bed & Bath > Shower > Shower Heads
Make the shower fun for your little one with this adorable showerhead featuring a friendly little fish. Its three-foot detachable hose quickly connects and detaches with your adult showerhead for an easy transformation to a kid-friendly shower.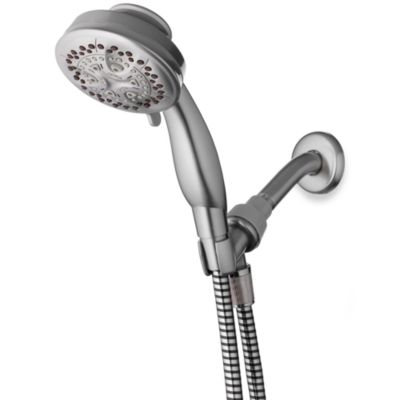 Waterpik® 9-mode Pagosa Nickel Handheld Showerhead
Price:
$49.99
Brand:
Waterpik
Categories:
Bed & Bath > Shower > Shower Heads
The Waterpik® 9-mode Pagosa nickel handheld showerhead features 9 unique spray settings, from invigorating Powerspray to soothing Pulsating Massage. This handheld showerhead includes a 5-foot hose, making it ideal for kids' or pets' bathtime.

]