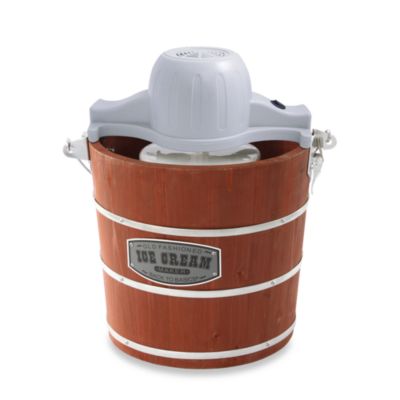 Back to Basics® 4-Quart Wooden Bucket Ice Cream Maker
Price:
$49.99
Categories:
Kitchen > Specialty Small Appliances > Ice Cream
With a nostalgic 19th century look, this remarkable electric ice cream maker lets you churn out delicious soft serve ice cream in less than 40 minutes. Features a 4-quart aluminum canister and a powerful motor to do away with tedious hand cranking.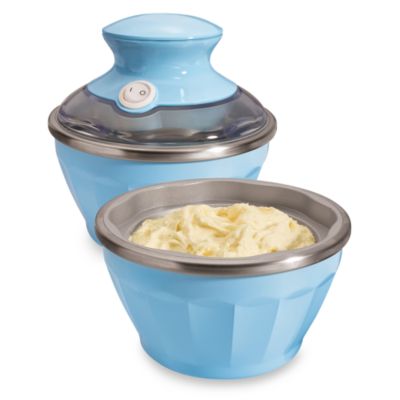 Hamilton Beach® Half Pint™ Soft-Serve Ice Cream Maker
Price:
$29.99
Brand:
Hamilton Beach
Make fresh and creamy ice cream in minutes and eat it right out of the bowl in which you make it! This ice cream maker makes 12-ounces of ice cream in 6 - 12 minutes.
Yonanas™ Ice Cream Treat Maker
Price:
$49.99
Brand:
Yonanas
Yonanas is an amazing kitchen appliance that turns frozen bananas and other frozen fruits into a delicious, low-cost, healthy treat that looks and tastes like soft serve ice cream.