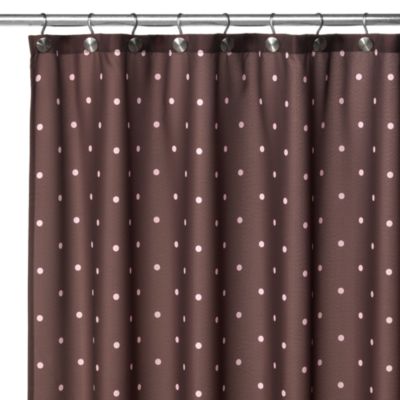 Watershed® Single Solution™ 2-in-1 Polka-Dot Fabric Stall Shower Curtain
Price:
$24.99
Brand:
WaterShed
Featuring a refreshing design of classic pink polka-dots against a brown background, this 2-in-1 shower curtain is both highly fashionable and functional. It doesn't even need a liner!
Manor Hill® Sierra Copper 54-Inch x 78-Inch Fabric Shower Stall Curtain
Price:
$49.99
Brand:
Manor Hill
Spicy shades of copper, paprika and brown bring a warm look to your bathroom's decor. A touch of iridescence adds shimmer and luster.