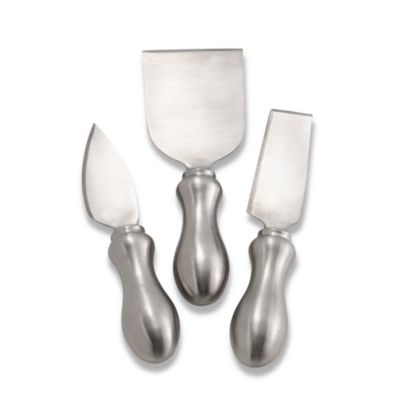 Prodyne Stainless Steel Cheese Knives (Set of 3)
Price:
$19.99
Brand:
Prodyne
Categories:
Kitchen > Cutlery > Cutlery Collections
This cheese knife set enables you to cut any type of cheese with three differently shaped cheese knives. Hard, firm, semisoft and crumbly cheeses are no problem.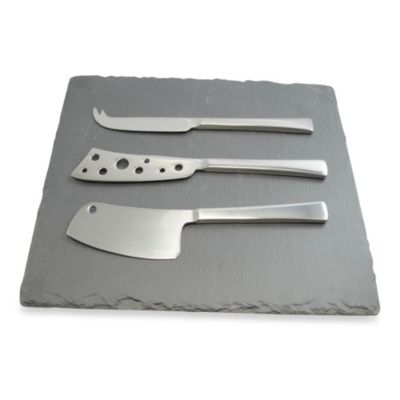 Stainless Steel Cheese Knives with Slate Board 4-Piece Set
Price:
$39.99
Categories:
Kitchen > Cutlery > Cutting Boards
This high quality cheese knives and slate board set is the perfect addition to your dinner table, a party, an evening in with a bottle of wine or a gift. Knives are beautifully crafted of stainless steel with arched handles.