Also Showing Categories: Invitations Stainless Cookware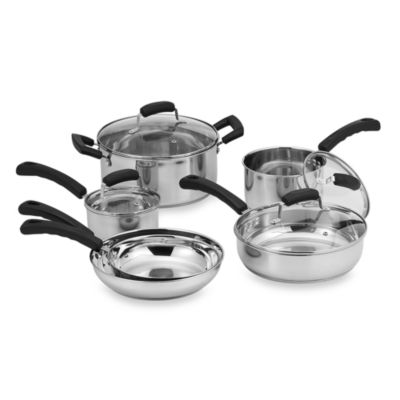 Invitations® Stainless Steel 10-Piece Cookware Set
Price:
$49.99
Brand:
Invitations
Categories:
College > Eat > Cookware & Bakeware
Created with a fresh contemporary look, Invitations® extensive line of cookware designed for everyday use offers endless culinary possibilities. This stainless steel cookware with a five layer encapsulated base provides easy and efficient cooking.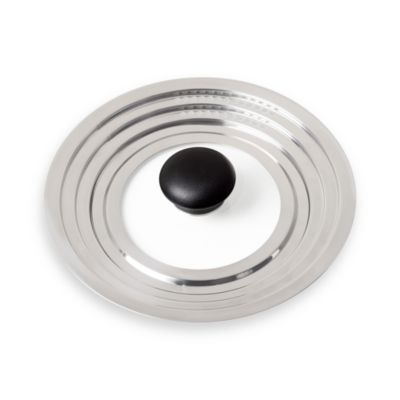 Invitations® 8.7-Inch Stainless Steel Universal Cover by Tabletops Unlimited®
Price:
$9.99
Brand:
Invitations
Categories:
Kitchen > Cookware > Specialty Cookware
This stainless steel universal cover measuring 8.7" in diameter fits 5", 6", 7" and 8" pots and pans. It has a tempered glass lid that allows for easy monitoring of food and is made of durable stainless steel construction.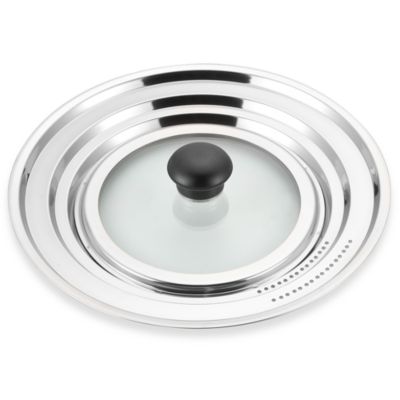 Invitations® Stainless Steel Universal Cover by Tabletops Unlimited®
Price:
$14.99
Brand:
Invitations
Categories:
Kitchen > Cookware > Frying & Saute Pans
This convenient universal cover is made of tempered glass to let you easily monitor cooking progress and a stainless steel lip for a snug fit. It also comes with a stay-cool Bakelite handle for safe and easy usability. Measures 12 1/4" in diameter.

]