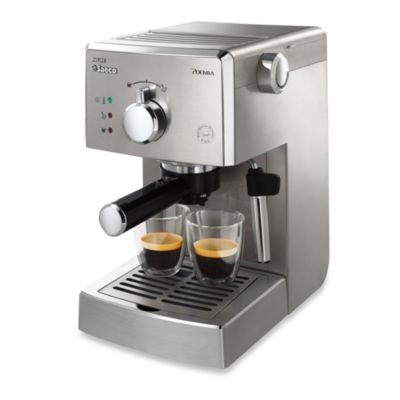 Philips Saeco Poemia HD8327/47 Stainless Steel Manual Pump Espresso Machine
Price:
$179.99
Brand:
Saeco
Categories:
Kitchen > Coffee & Tea > Espresso Machines
This manual espresso machine offers enthusiasts of traditional preparation all the features to make a perfect daily espresso at an affordable cost.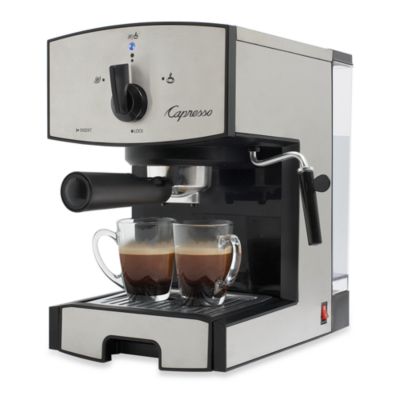 Capresso® EC50 Stainless Steel Pump Espresso & Cappuccino Machine
Price:
$99.99
Brand:
Capresso
Categories:
Holiday & Gifts > Gifts by Price > Gifts under $100
This 15-bar pressure pump espresso and cappuccino machine will let you create delicious gourmet cafe beverages every time.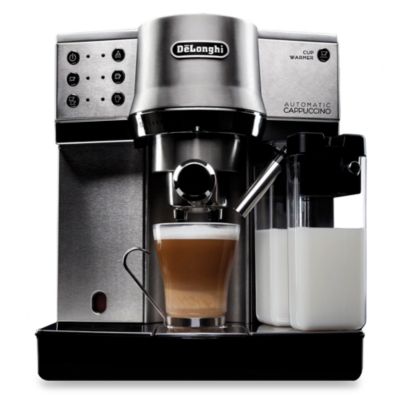 De'Longhi EC860 Stainless Steel Pump Espresso/Cappuccino Maker
Price:
$479.99
Brand:
Delonghi
Categories:
Kitchen > Small Appliances > Coffee, Tea & Espresso
The De'Longhi EC860 Espresso/Cappuccino Maker features a stainless steel pump offering 15 bars of pressure to allow you and your guests to enjoy delicious cafe-style beverages like cappuccinos and lattes anytime.