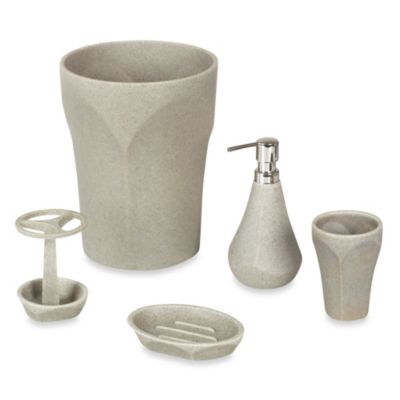 Umbra Tap Wastebasket
Decorate your bathroom with this sleek stone inspired accessory. Made of 100% durable resin.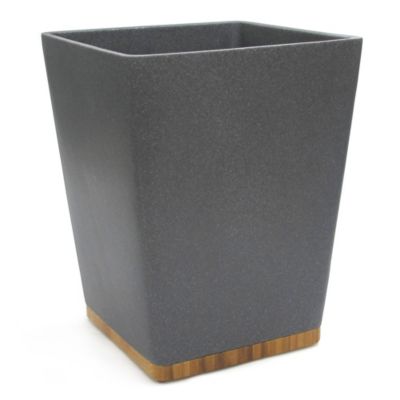 Allure Lucius Wastebasket
The updated clean styling of the Lucius wastebasket makes it the perfect complement to any contemporary bathroom setting. This beautiful piece is made of durable resin in a stone-like finish and is accented by natural bamboo wood.