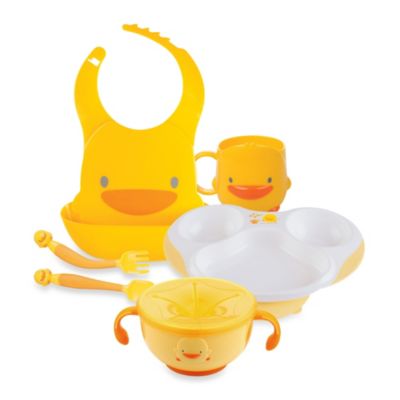 Piyo Piyo® Toddler Feeding Gift Set
Price:
$34.99
Brand:
Piyo Piyo
Categories:
Baby & Kids > Baby Gifts > Baby Gift Sets
The 6 items in our Toddler Feeding Gift Set have been chosen to make mealtimes fun and easy for you and your little one. All items feature the adorable Piyo Piyo® duckling, which is sure to make the toddler in your life happy.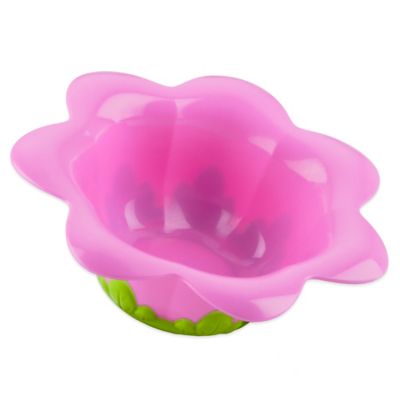 Flower Child Toddler Bowl
This colorful bowl is ideal for toddlers who are just learning to feed themselves. The flowery-fun design features petals all around the bowl's edge, making it appealing to young ones and easy for their little hands to grab and hold onto.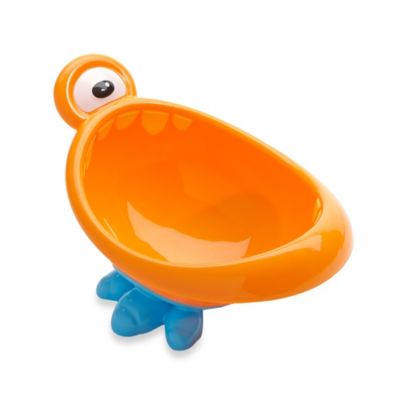 iMonster Toddler Bowl
Introduce your toddler to learning to feed him or herself with the fun of this iMonster bowl. Little ones will adore the brightly-colored, durable plastic bowl in a unique, one-eyed monster shape and complete with a kooky monster foot as its base.