The Perfect Dog™ Command Collar® Large Dog Training System
Price:
$19.99
Brand:
As Seen on TV
Sizes:
SMALL
,
LARGE
Categories:
Correct your dog's behavior with The Perfect Dog Pet Command Collar® Dog Training System. Created by professional animal trainer Don Sullivan, the Command Collar gets dog's attention to correct bad behavior like jumping, barking, chewing and more.
PetZoom™ Sonic Pet Trainer
Price:
$10.99
Brand:
As Seen on TV
Categories:
PetZoom™ Sonic Pet Trainer provides a humane pet training system that uses a high frequency ultrasonic pitch that only dogs and cats can hear. Sonic pet trainer is the effective way to develop positive behavior in your pet.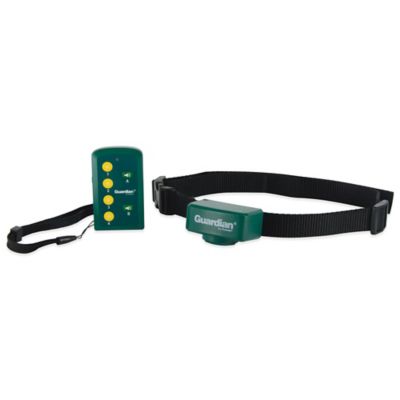 Guardian® Easy Trainer
Price:
$89.99
Categories:
With a push of a button, the Guardian Easy Trainer's handheld remote sends a signal to your dog's receiver collar that activates a harmless but annoying stimulation to help reinforce common training commands and correct undesirable pet behavior.