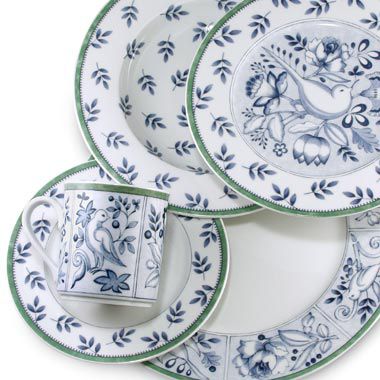 Cordoba 9-Inch Rim Soup Bowl
Price:
$18.99
Brand:
Villeroy & Boch
Blue and white dinnerware featuring a bird on a berry-laden twig will surely give you something to sing about. The fetching porcelain dinnerware is further complemented by a gentle green border.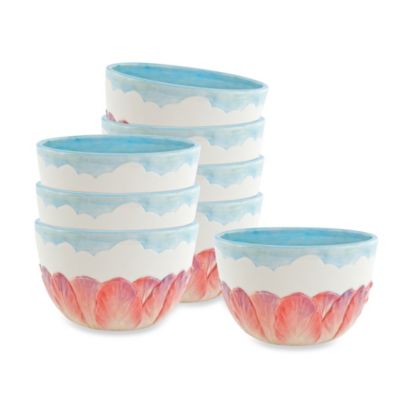 Fitz & Floyd Flourish 30-Ounce Soup Bowls (Set of 8)
Price:
$79.99
Brand:
Fitz and Floyd
This handcrafted dinnerware adds a lovely touch of nostalgia and floral fantasy. In lush summer colors like grass-green, cornflower-blue and soft-vermilion in pastoral designs using flowers, twig-and-leaf patterns and fantasy bird motifs.
Fitz & Floyd Flourish 4.75-Inch Dip Bowls with Ladels (Set of 4)

Price:

$59.99

Brand:

Fitz and Floyd

This handcrafted dinnerware adds a lovely touch of nostalgia and floral fantasy. In lush summer colors like grass-green, cornflower-blue and soft-vermilion in pastoral designs using flowers, twig-and-leaf patterns and fantasy bird motifs.

]