Also Showing Categories: Ultrasonic Jewelry Dvd, Jewelry and Dvd Cleaner, Jewelry Dvd Ultrasonic Cleaner
Brookstone® Ultrasonic Jewelry and DVD Cleaner
Price:
$29.99
RRP:
$49.99
Categories:
Advanced soundwave technology uses plain tap water to gently yet thoroughly remove dirt and tarnish from prized jewlery pieces. Chemical-free cleaning does away with special cleaning solutions or detergents and will not harm your expensive valuables.
iSonic® Ultrasonic Cleaner with Digital Timer in Black/Silver
Price:
$45.99
Brand:
iSonic
Categories:
Storage & Cleaning > Jewelry Boxes & Storage > Jewelry Cleaners
This multi-purpose cleaner uses ultrasonic technology to thoroughly clean jewelry, watches, eyeglasses, dentures, retainers, CDs/DVDs, and many other personal items.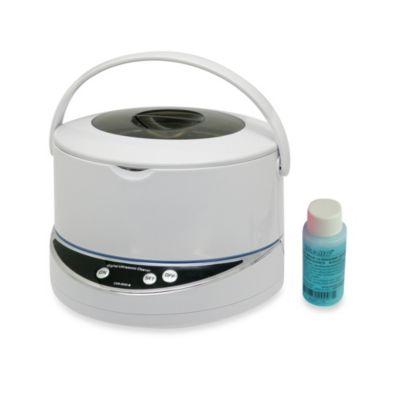 iSonic® Digital Ultrasonic Cleaner with Detachable Tank
Price:
$54.99
Brand:
iSonic
Categories:
Storage & Cleaning > Jewelry Boxes & Storage > Jewelry Cleaners
This multi-purpose cleaner is great for jewelry, watches, eyeglasses, dentures, retainers, CD/DVDs and other personal items.

]