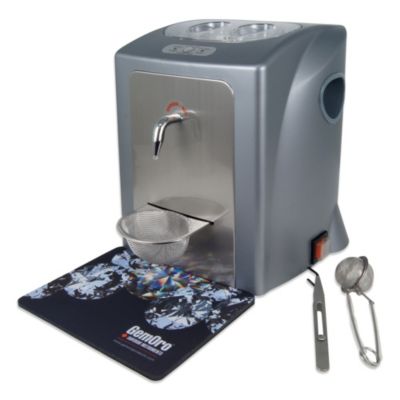 GemOro Brilliant Spa Jewelry Ultrasonic & Steam Cleaner
Price:
$199.99
Brand:
GemOro
The GemOro Ultrasonic Steam Cleaner uses high-intensity sound waves to safely and effectively scrub your jewelry clean. In seconds it will remove dirt, grime and cosmetics from diamonds, gems, precious metals, jewelry, metal watch bands and more.
iSonic® Ultrasonic Cleaner with Digital Timer in Black/Silver
Price:
$45.99
Brand:
iSonic
This multi-purpose cleaner uses ultrasonic technology to thoroughly clean jewelry, watches, eyeglasses, dentures, retainers, CDs/DVDs, and many other personal items.
iSonic® Ultrasonic Cleaning Solution Concentrate CSGJ01
Price:
$4.99
Brand:
iSonic
This cleaning solution is formulated for use with iSonic® Ultrasonic cleaners. It helps thoroughly clean and brings back the sparkle and sheen of diamonds and other jewelry, watches, and even eyeglasses.