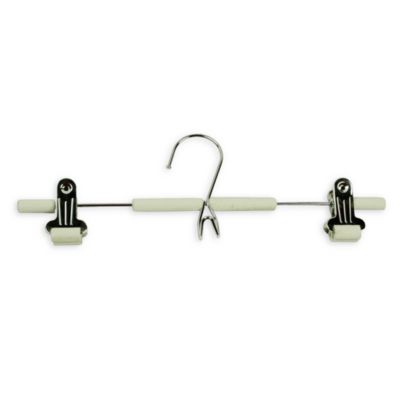 Venetian Collection Stone Friction Skirt Hangers (Set of 3)
Venetian Collection metal hangers are durable and with key accents of textured stone-colored rubber they gently protect and keep your clothes in place. Non-slip rubber padding ensures garments stay in place.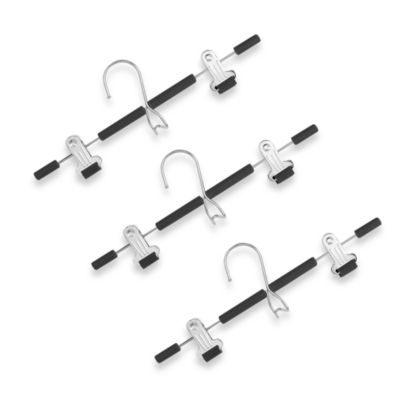 Venetian Collection Metal And Black Rubber Skirt/Trouser Hangers (Set of 3)
The Venetian Collection metal and black textured rubber skirt/trouser hangers are durable and gently keep clothes in place. The hanger is coated with non-slip rubber padding to ensure that the garments do not fall off.