Dimond Lighting Winter Harbor Table Lamp
Price:
$198.0
Brand:
Dimond Lighting
Categories:
Home Decor > Lighting > Lamps & Lamp Shades
The Winter Harbor lamp from Dimond Lighting boasts a naturalistic motif, yet its design is extremely versatile in a transitional manner.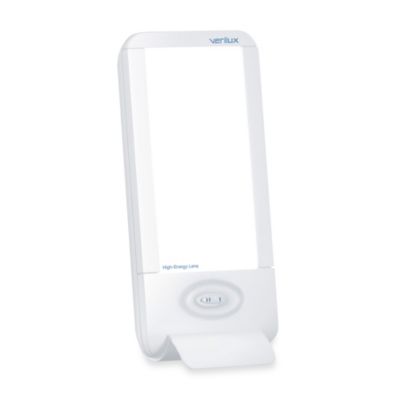 Verilux HappyLight Liberty Natural Spectrum Energy Lamp
Price:
$99.99
Brand:
Verilux
Categories:
Holiday > Gifts by Price > Over $100
The HappyLight® Liberty Energy Lamp from Verilux® provides powerful, customizable light therapy. It uses Natural Spectrum® daylight, which can combat the effects of seasonal change, "winter blues," shift work, jet lag, malaise and fatigue.