Also Showing Categories: Portable Stereo Wireless Speakers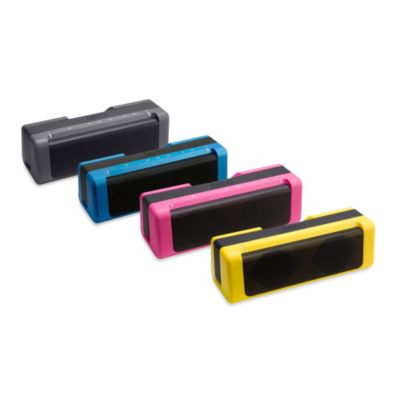 HMDX® Jam Party™ Wireless Bluetooth Stereo Boombox
Price:
$99.99
Brand:
HMDX
Colors:
blue, grey, pink, yellow
Categories:
With the big sound and portability of the Jam Party speaker, it's easy to create a superior listening experience whenever and wherever you want.
Wolverine WIOS Wireless StereoIndoor/Outdoor Speakers
Price:
$149.99
Brand:
Wolverine
Categories:
Enjoy stereo sound anywhere! These portable, water-resistant speakers have flip-up carry handles so you can easily bring your music with you.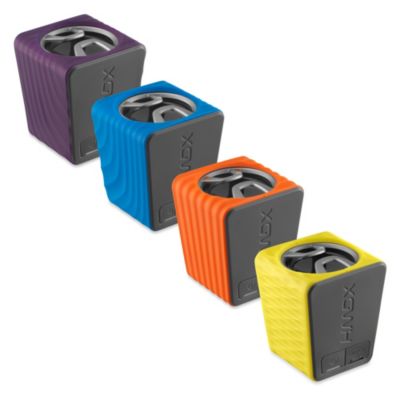 HMDX® Burst™ Portable Rechargeable Speaker

Price:

$19.99

Brand:

HMDX

Colors:

blue, orange, purple, yellow

Categories:

This stylish, portable speaker works wirelessly with most all iPod, iPad and iPhone models, Kindle, Android phones and laptop computers. Features a durable, rubberized soft silicone exterior and a retractable 3.5 mm cord that plugs into any stereo jack.

]