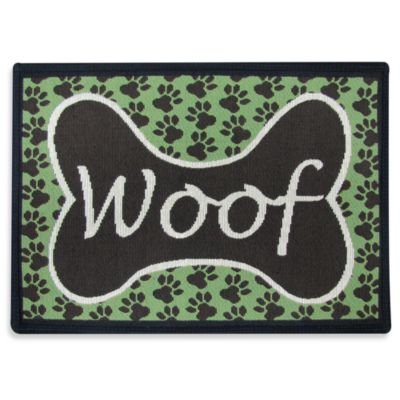 PB Paws Pet Collection Woof 19-Inch x 27-Inch Pet Mat in Coffee Bean/Pesto
Price:
$19.99
Brand:
Park B. Smith
This adorable indoor/outdoor tapestry pet rug is ideal for keeping your dog's food station neat and clean. It features the outline of a dog bone, with the word "woof," set against a brown-and-green paw print background.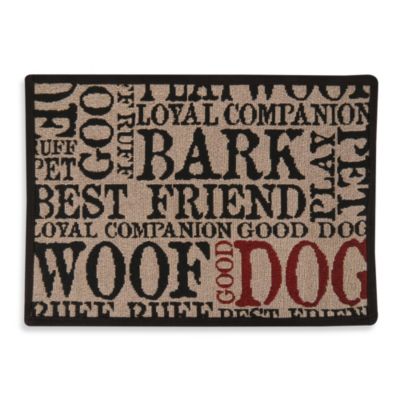 Typography Tapestry Pet Rug
Price:
$7.99
Brand:
Park B. Smith
Categories:
"Woof," "Good Dog," "and Best Friend" are some of the sweet phrases on this fun yet practical pet mat. Use it to keep your dog's food area neat, clean and stylish too.