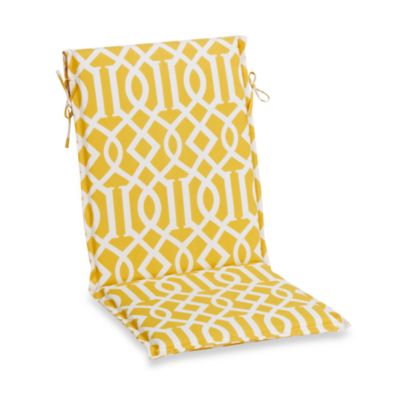 Outdoor Sling Back Chair Cushion in Yellow Trellis
Bold and bright, the refreshing colors of this Kirkwood sling back cushion liven up any outdoor chair or bench. Tough and durable enough for outdoor use on your porch or deck.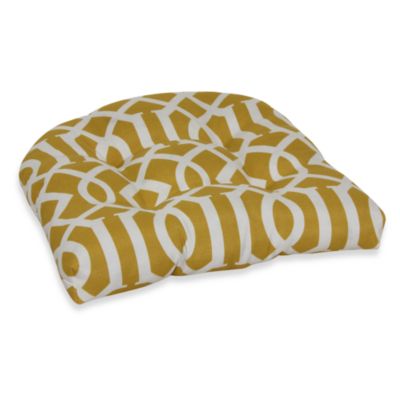 Outdoor Single U Cushion in Yellow Trellis
This single U-shaped chair pad/seat cushion provides decorative solutions for either indoor or outdoor furniture pieces. Offers a great way to brighten modern décor while adding a new look and style to any patio chair.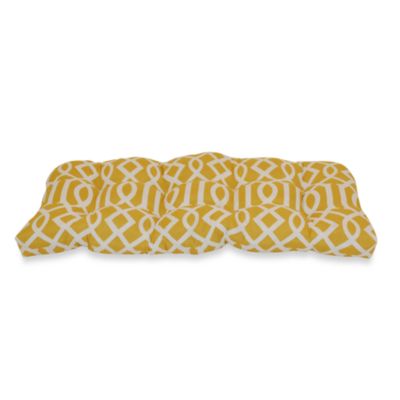 Outdoor Sette Cushion in Yellow Trellis

Bold and bright, the refreshing colors and patterns of these universal replacement seat cushions liven up any outdoor chair or bench.Tough and durable enough for outdoor use on your porch or deck.

]