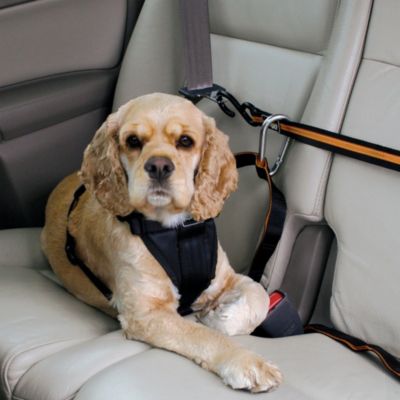 Kurgo® Auto Zip Line with Leash
Price:
$21.99
Categories:
Designed to help you and Fido travel safely on car rides, this multifunctional restraint system allows back-and-forth plus sit-and-stand movement, but restricts pet access to the front seats to keep driving distractions to a bare minimum.
Kurgo Tru-Fit Smart Harness with Quick-Release Buckle
Price:
$24.99
Sizes:
SMALL
,
MEDIUM
,
LARGE
Categories:
The Kurgo Tru-Fit Smart harness was designed for easy on and off and to keep your dog from being distracting when you're in the car together. Plus it can be used as a walking harness on any leash, and it has a extra no-pull ring in the front.