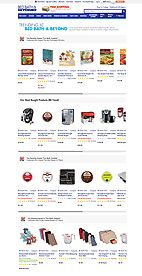 My Bed Bath
We're featuring shopping recommendations just for you!
You'll find trending products our customers are excited about, and suggestions based on items you've recently viewed and purchased.
Shop For College
Find Your School's Info
See which stores are closest to campus and get information about your school.
College Registry
Pick out what you want, and invite family and friends to pick up the tab.
Appointment Scheduling
Make an appointment with one of our college experts to get campus ready.