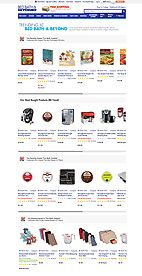 My Bed Bath
We're featuring shopping recommendations just for you!
You'll find trending products our customers are excited about, and suggestions based on items you've recently viewed and purchased.
SHOP PRODUCTS

Back
to Top
Sign Up for Info & Offers
Have a Question?
Help is always available at 1-800-GO-BEYOND®
(1-800-462-3966). Please view our Returns Policy if you aren't satisfied with your order.
© 2015 Bed Bath & Beyond Inc. and its subsidiaries | Build : 2.06.06.004 | Build From : null | Tag Id : 2.06.06.004