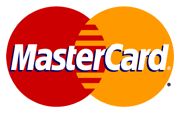 Parents: Having the 'Money Talk'
Parents, this segment is for you! Don't miss the opportunity to pass along some valuable information about money management. Whether your son or daughter is a college freshman, sophomore, junior, senior, or still in high school, providing them with sound money management advice is a worthwhile investment.
Approach the conversation with a positive attitude.
Now is not the time to bring up financial disagreements or mistakes from the past. Think of this as a fresh start.
Set a tone of confidence, openness and trust.
Laughter always helps. Lighten the mood with a joke and don't be afraid to share some of the stories from your past that may help paint a clear image.
Make it an equal exchange – a conversation – not a lecture.
Ask plenty of questions, and listen carefully to the answers.
Don't talk down.
Make sure that there's an understanding that you can always be approached for financial advice.
What To Talk About?
Since effective money management is really a lifelong learning experience, it's easy to understand some apprehension about what you should discuss. The best advice: start with the basics. Even if your son or daughter has had some experience managing money, independence in college brings many more opportunities and challenges. So, it's best to review the fundamentals for financial success:
Spending within your means/basic budgeting.
Effective use of financial tools.
Paying bills.
Also, review with students how to protect their money, credit cards and debit cards.
Debit cards and credit cards offer a range of protections in the event the card is lost, stolen or if there is unauthorized use of the card. In addition, advise students that there are proactive steps that they can take to protect their financial tools and their money:
Check your wallet often and report lost or stolen debit cards or credit cards immediately to your bank or financial institution.
Avoid leaving checkbooks out in plain view in dorms and apartments.
Record your purchases and check your statement. Know what you've spent and where so you can spot any problems and contact your bank right away.
Sign cards as soon as you receive them from the bank or financial institution. Read the security precautions that come with your card and follow them.
Memorize your Personal Identification Number (PIN). Don't write it down, especially on the card, and don't give it out.
Copyright© 2009 MasterCard Worldwide