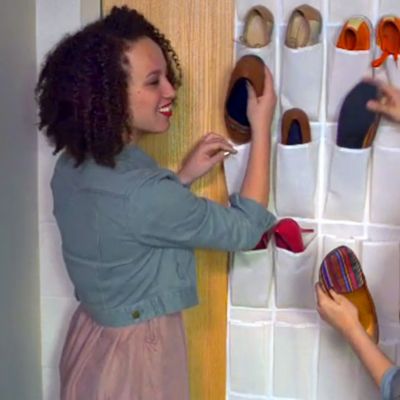 Maximize closet space with slim hangers, a double hang closet rod, and hanging bags for shoes and sweaters.
Still need more? Bring extra drawer space into the room with a canvas cart or stacking bins.
Toss in a bedside caddy and shelves over the bed and you'll find a spot to store all your stuff.
Check out our video to see how two students managed to get everything in their room.