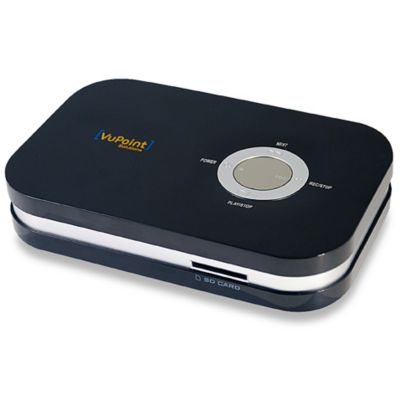 Explore it:
View the converted files on your computer or a digital device with MPEG-4 Xvid playback compatibility.
Supports NTSC and PAL television systems.
The included software allows you to view, organize and edit videos on your computer.
Also includes the user's manual, an AC/DC adapter, and two AV cables.
Software compatible with Microsoft Windows® ME, 2000, XP and Vista™.
SKU # 16640832
Also check out:
$7.99 Each

$4.99 Each

Clearance!

(1 Review)

$9.99

$4.99

Clearance!

(5 Reviews)

$9.99

$6.99

Clearance!

(4 Reviews)

$10.49

$9.99

Clearance!

(10 Reviews)

$7.99

$4.99

Clearance!

Exclusively Ours

$14.99

$9.99

Clearance!

(3 Reviews)

$99.99

$69.99

Price reflects $30 instant rebate

(7 Reviews)

$89.99

$44.99

(30 Reviews)

$19.99

Free Standard Shipping

$19.99

$9.99

Clearance!

(1 Review)

$9.99

Free Standard Shipping

(23 Reviews)
$24.99 - $39.99




$14.99 - $23.99

Clearance!

(1 Review)

$39.99

Free Standard Shipping

$1.99

$0.99

Clearance!

(1 Review)

$29.99

Free Standard Shipping

Special Purchases while supplies last

(1 Review)

$1.99

$0.99

Free Standard Shipping

Clearance!

$24.99 - $29.99
(1 Review)

$34.99 - $39.99
(3 Reviews)