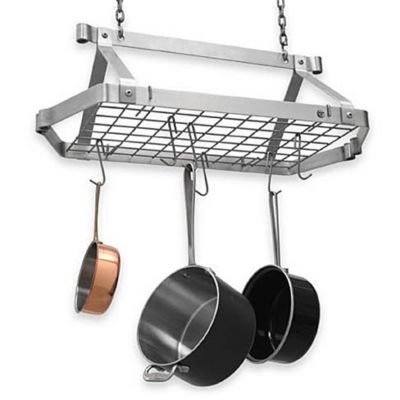 Explore it:
Rack is simple to assemble and install.
Includes hanging grid with 4 grid brackets, 12 EPHS SS pot hooks, 2 S-hooks, 2 6-inch pieces of mounting chain, 2 ceiling screw hooks and all assembly hardware.
Mounts on 16" centers and measures 30" L x 16" W x 22" H.
Model # DR5SS.
SKU # 14162771
Also check out:
$6.99

$50 Bonus Gift card with $300 Calphalon Purchase

(3 Reviews)

$7.99

$50 Bonus Gift card with $300 Calphalon Purchase

(6 Reviews)