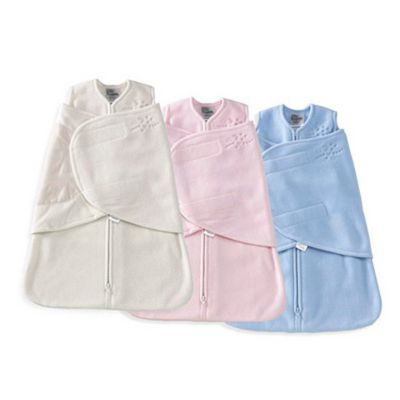 Explore it:
It's the only 2-in-1 adjustable swaddle that allows for swaddling arms in or arms out for baby's comfort and to ensure an easy transition to the SleepSack wearable blanket when it's time to stop swaddling.
Used in hospitals nationwide, it is the #1 choice of hospitals, recommended by safety organizations and is approved as "Hip Healthy" by the International Hip Dysplasia Institute.
A portion of every purchase goes to First Candle/SIDS Alliance.
Use over regular sleepwear to take the place of loose blankets.
Discontinue swaddling when the baby shows signs of rolling over or breaking out of the swaddle wrap.
100% polyester micro-fleece.
Size newborn fits 6-12 lbs; size small fits 13-18 lbs.
Imported.
Also check out:
$119.99

Exclusive Color

(3 Reviews)
$4.99

$5 Bonus Gift Card with purchase of $25 of BabyGanics product

$19.99 - $20.99




$9.99 - $9.99

Clearance!