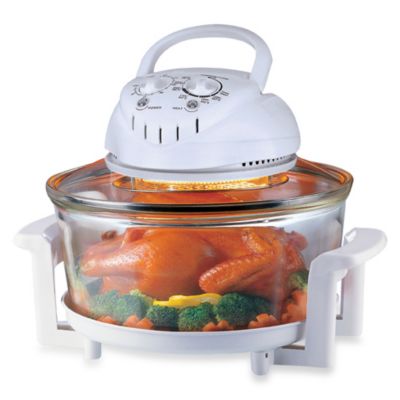 Explore it:
The circulating hot air cooks meals faster and in their own juices without burning.
Dial to easily select your cooking temperature and cooking time!
Unit has a safety featured locking handle during cooking, so unlocking the handle stops cooking automatically.
A wire rack delivers elevated cooking that allows oils to drip away from food, and the heating coil ensures long life and durability.
The lid has a built-in fan for hot air circulation.
One-year warranty.
SKU # 17968467
Also check out:
$349.99 Each

$50 Manufacturer's Rebate Available

(83 Reviews)

$9.99 Each

Exclusively Ours

$11.99

Free Standard Shipping

(13 Reviews)
$99.99 Each

$10 Manufacturer's Rebate Available

(139 Reviews)