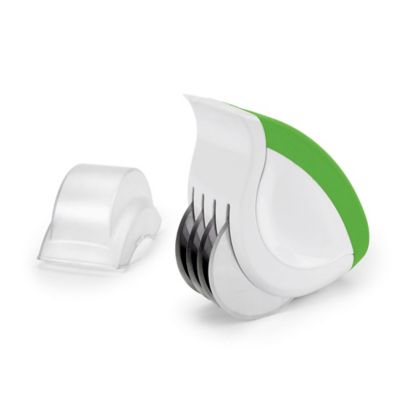 A soft, non-slip grip keeps hands away from blades while cutting.
Use the front end as a scraper to gather herbs into a pile for more efficient mincing.
The mincer opens partially to wipe the blades free of collected herbs and separates completely into two pieces for easy cleaning.
The plastic cover prevents blade from being exposed during storage.
Dishwasher safe.
SKU # 16074128