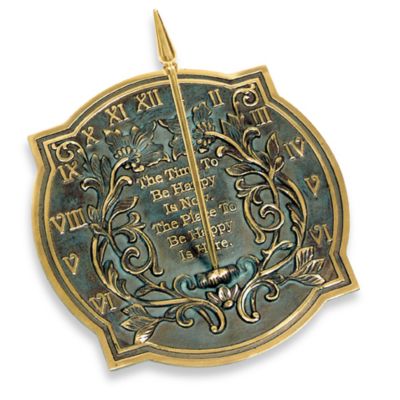 Words are enveloped by a floral vine design giving this sundial a traditional look.
The bold yet simple gnomon is a tasteful complement to the dial face.
Constructed of solid brass with a verdigris highlight finish.
Designed for use with all Rome sundial pedestal bases (sold separately).
Measures 10" diameter.
SKU # 18155966